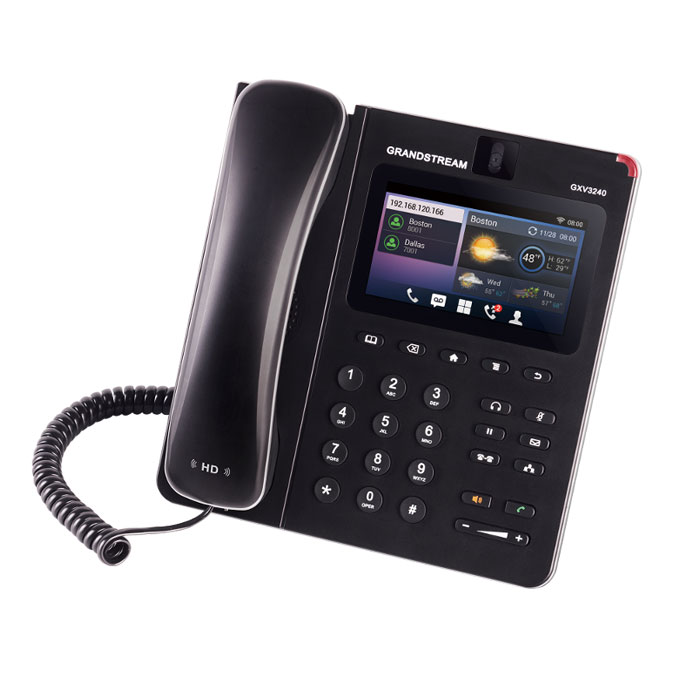 GVX 3240 Video VOIP Phone
Video IP Phone with Android™, your all-in-one communications solution for St Louis businesses.
Description
The GVX 3240 video VOIP phone system from Grandstream is the Android video phone system your St Louis business needs. It features six lines and a multi-platform video conferencing capability. The system includes a full Android smartphone with full access to the Google Play store for downloading apps. Other features include integrated Bluetooth, Gigabit ports, a built-in web browser, and WiFi, all on the touch screen display.