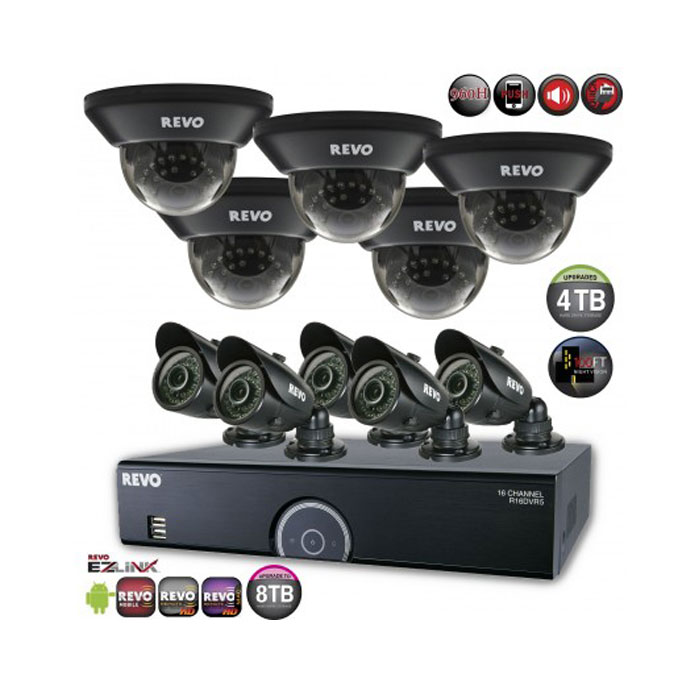 Advanced Video Surveillance R165D5GB5G
Revo Advanced Video Surveillance System for St Louis businesses.
Description
Advanced Video Surveillance for St Louis businesses by Revo. AmericomSTL offers this advanced video surveillance system from Revo for all of your St Louis business security needs. This surveillance system features 10 night vision cameras with the ability to see up to 100 feet in total darkness. Half of these cameras are indoor/outdoor weather resistant and all feature an integrated microphone system for monitoring audio. This system comes with 4TB of hard drive storage.