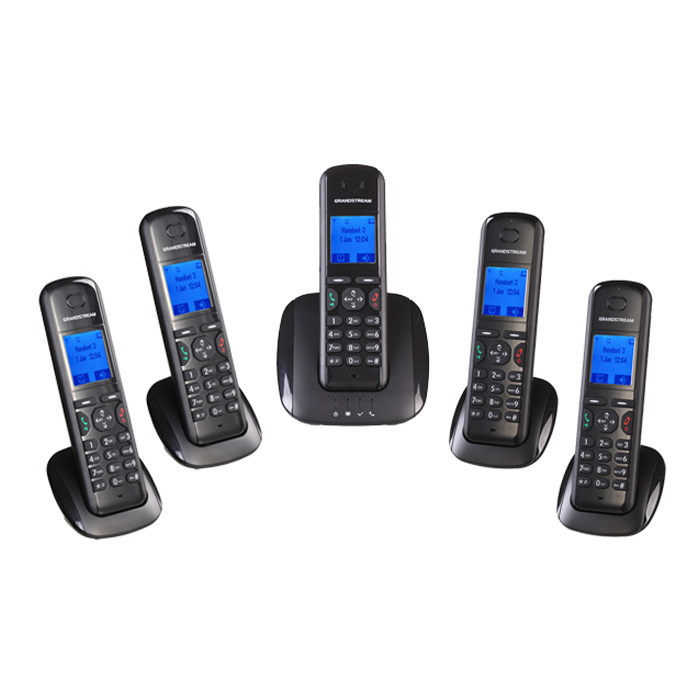 DP 715 Digital Phone System
Cordless VOIP Phone System. Powerful, affordable, high quality digital phone system.
Description
The DP715 from Grandstream Networks is the leader in powerful VOIP DECT phones for St Louis small businesses and home offices. High quality VOIP phone system with the advantage of being convenient and affordable. The DP715 cordless Voice Over IP Phone System features a compact size with high definition voice quality. VOIP phone includes caller ID, call waiting, 3-way conference calling, and call transfers and forwarding. And affordable VOIP phone system for St Louis small businesses and residential use.