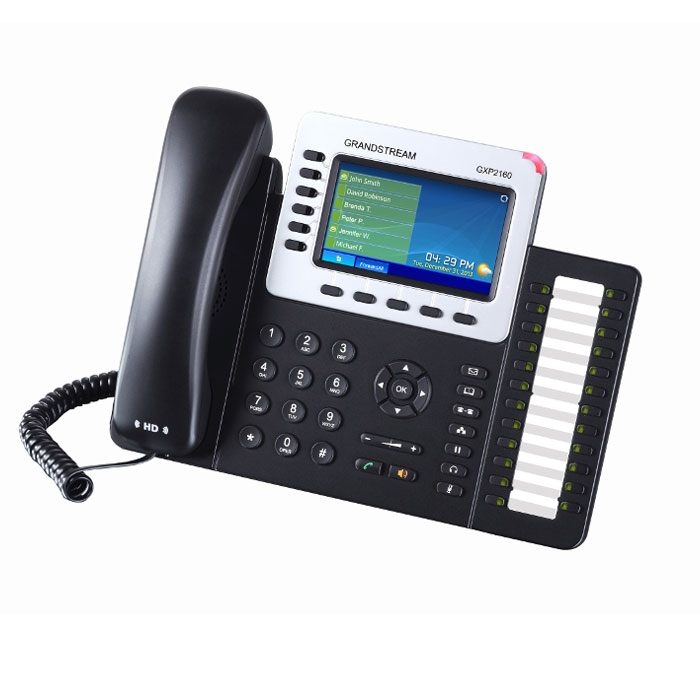 GXP 2160 VOIP Phone System
Grandstream's most powerful Enterprise VOIP Phone System for St Louis businesses.
Description
Grandstream's GXP2160 is their most powerful enterprise VOIP phone system. St Louis businesses can enjoy all the feature the GXP 2160 has to offer, including 6 lines, 5 XML programmable soft keys, and 5-way conference calling. The HD audio and full color LCD display screen create high quality calls. This highly powerful VOIP enterprise phone is available to St Louis businesses.