Phone Systems Gateways
Phone Systems Gateways St Louis. Changing your business phone system from a traditional office phone system to a Voice Over IP system can be time consuming and costly for small businesses. To cut down telecommunication costs for small and medium sized St Louis businesses, Americom Solutions carries Phone System Gateways and Analog Telephone Adapters. When connected, calls going through a conventional phone line will convert to a VOIP phone system via the phone system gateway or analog adapter. Americom Solutions sells the highest quality phone system gateways from trusted brands for seamless office environments in St Louis. If you have a small office that is ready to make the transition to VOIP phone systems via an Analog Telephone Adapter or a medium sized business that needs a modern phone system update without the high cost of replacing the existing business phone system, Americom Solutions has the phone systems gateways for you.
What are the benefits of a Phone System Gateway? - Business Phone St. Louis
As well as allowing older phone systems to integrate with new internet operating phones, Phone System Gateways also provide these benefits:
Phone Gateways can extend the use of older phone equipment, allowing small and medium-sized businesses to continue to use their existing equipment without having to do a full overhaul of their communication systems.
When upgrading systems, Phone Gateways can act as a staging step, so that rather than replacing all systems at once, several older systems can remain operational while the new voip phone systems are being integrated.
There are several compatible phone gateway forms that can be used to integrate traditional phone lines and digital phone lines.
Phone Gateways can be used to transcode VoIP calls from one form of information to another, in a process that is known as transcoding.
Phone Systems Gateways St. Louis - Business Phone Solutions
Updating an existing business phone system to a modern, internet-based phone system is integral to the success of any 21st-century business. How a business communicates not only with its clients but its employees often determine the level of success the business will have. If you need business phone solutions for your St. Louis company, or if your existing legacy phone system needs to be upgraded or is experiencing difficulty dealing with the new internet-based communication systems your business may use, a VoIP phone system gateway is the ideal and optimal choice for your business.
---
Best Selection
We are proud to offer St Louis businesses the best selection of phone systems gateways and analog telephone adapters from top brands to guarantee the quality of our phone gateways.
View Phone Gateways »
Greatest Value
Americom Solutions offers the best quality of phone systems gateways and analog telephone adapters from trusted brands at the most affordable prices available for St Louis businesses.
Learn How »
Free Estimates
Schedule an appointment to find out how to get the best value on high quality phone systems gateways and analog telephone adapters for your St Louis business.
Schedule Appointment »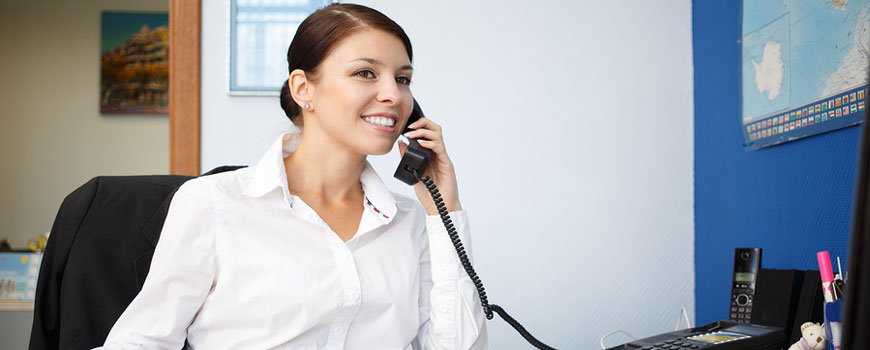 ---