Video Telephone Systems
Video Telephone Systems St Louis. Modern technology comes together at its finest in Americom Solutions' Video Phone Systems. The clear sound of high definition audio and the relationship-building power of face-to-face video combine to make video telephone systems all-inclusive communication machines. When upgrading to video telephone systems, St Louis businesses know they can trust Americom Solutions. We offer the highest quality video telephone systems and a commitment to customer service that is tailored to your business phone system needs. Video telephones allow both voice and video conference calling. Some even come with a built-in Android tablet, offering the video phone system complete internet and application capabilities for superior productivity. St Louis businesses can meet all communication needs with a video phone system from Americom Solutions.
---
Professional Video Phones
When you refuse to compromise on quality or value, choose Americom Solutions. We are proud to carry only the highest quality video phone systems for your St Louis business at the best prices.
View Phone Selection »
Schedule an Appointment
If you are unsure about installing a video phone system for your office, contact Americom Solutions to set an appointment and speak with one of our office phone systems representatives.
Contact a Representative »
Free Estimates
Contact Americom Solutions to learn more about our video phone systems for St Louis businesses and receive your free quote on the purchase and installation of a new video phone system.
Get a Free Estimate »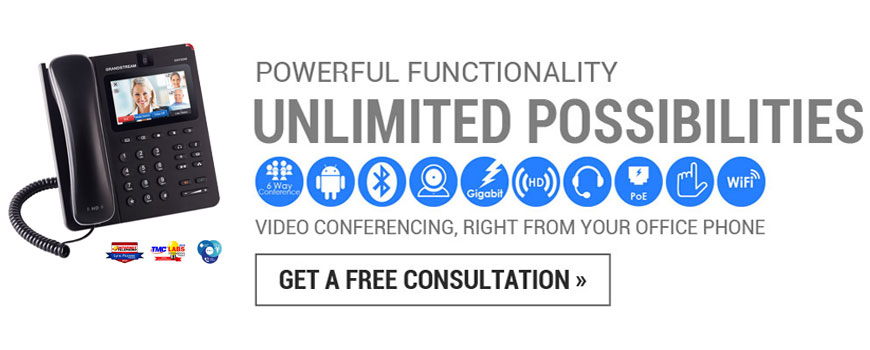 ---