VOIP Phone Systems
Voice Over IP Phone Systems St Louis. If your business is looking to upgrade to a Voice Over IP Phone System, look no further than Americom Solutions. We understand that businesses come in all sizes and have varying budgets. That's why we strive to carry the best selection of high quality VOIP Phone Systems at the best value. No matter size or budget, Americom Solutions is the phone system company for St Louis businesses. For your small business phone system or home office phone, our affordable VOIP Phones showcase features such as HD audio, conference call capabilities, and XML programmable soft keys. Medium to larger businesses may be interested in VOIP Phone Systems with an expanded range of calling and internet features. Some of our VOIP Phone Systems for larger businesses include multi-language capabilities for international calling, multiple lines, backlit LCD screens with internet applications such as local weather, and built in phone books. With many business phone systems available, Americom Solutions has the Voice Over IP Phone Systems for your St Louis business.
---
VoIP Phone System Advantages - St. Louis VoIP Phone Provider
Staying connected with your employees and clients is important, but that need becomes even more pressing when your company grows in size. Having open and working phone lines is crucial to any St. Louis business' needs. Here are a list of the advantages that VoIP Phone Systems offer:
Simple Installation - VoIP Phone Systems are incredibly easy to install as they lack the excessive needs that are required by traditional phone lines. The software used to manage these phone system also allows users to quickly be added and managed.
Scalable to any Size - As your St. Louis company grows and adapts to the needs of your industry, you'll need the ability to add or remove employees from your phone system. VoIP phones offer an incredibly easy option to do just that.
VoIP Phones Offer Call Features - If your company requires the need to screen calls, hold calls, or to forward them, as most modern companies do, then a VoIP phone system is a perfect fit. These phone systems naturally come with several call features that bring an ease of use to company phone systems
Integrates with Other Systems - Because VoIP Phone Systems are internet-based, they can easily integrate with other communication systems your business might employ. Outbound calls can be placed through your different email clients, allow transcripts of the conversation to be saved, and can also be used to transcribe voice messages into easy to read text formats.
Fax Capable - If your business still employs the use of a fax machine, VoIP has your needs covered. VoIP Phone Systems use a fax interface that takes data and converts it into packets that ensure the data will be delivered in a reliable way.
Ease of Use While Traveling - VoIP Systems allow easy video conferencing regardless of where you are at, and only require that you have an internet connection. This allows meetings to take place at any location to meet your business needs.
VoIP Phone Systems provide incredible options for St. Louis business to optimize their phone communications. If your business is in need of VoIP solutions, or has any other questions or concerns regarding these revolutionary systems, contact Americom Solutions now.
Large Phone Selection
At Americom Solutions, we carry the best selection of high quality VOIP phone systems for St Louis businesses. We're sure to have the VOIP phone system to meet the needs of your business.
View Phone Selection »
Professional Installation
Our professional team has the knowledge and experience in VOIP phone systems to properly install your new office phone system, ensuring your business continues to run smoothly.
Free Install Estimate »
Free Estimates
Contact the VOIP phone systems professionals at Americom Solutions for your free quote today! We are ready to work hard for your business so you get the best quality business phone system.
Schedule Appointment »
---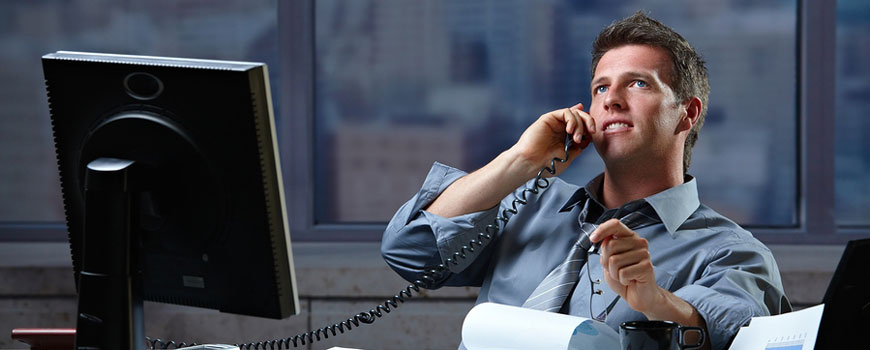 ---